Two Rivers announces wine sponsorship of the Heineken Urban Polo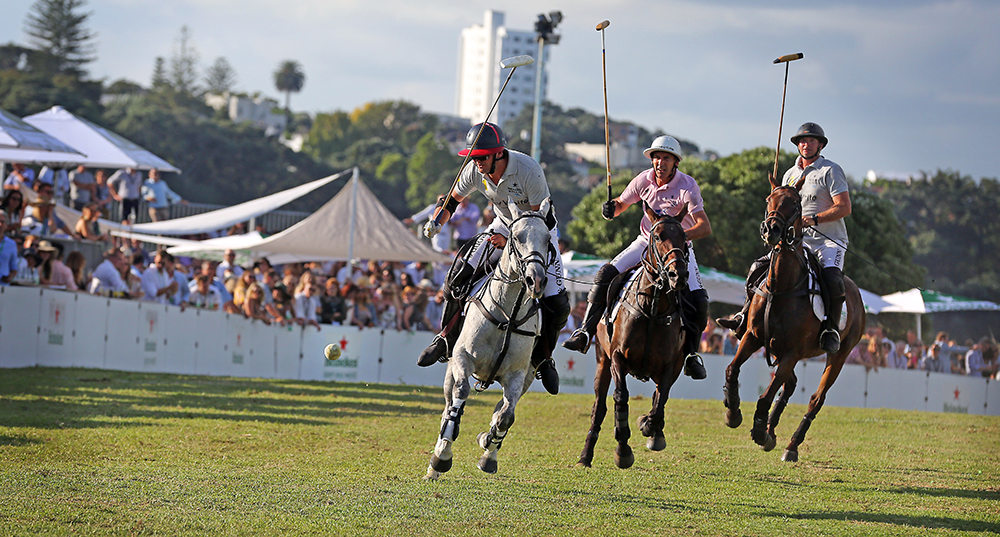 Two Rivers is set to paint polo fields pink at Singapore, Christchurch and Auckland this year.
The Heineken Urban Polo events, known as 'the hottest urban sporting and social events of the summer' are a fusion of sport, music, wine and fashion all colliding in the city. Two Rivers will be right there, pouring their wines. Besides that showcasing their highly celebrated Two Rivers Isle of Beauty Rosé to the elite polo world.
"With Auckland, Christchurch and now Singapore polo events announced, the energy level is at fever pitch. Furthermore the Singapore event highlights the glamour, intensity and pace of the sport in this high energy city. Taking our Two Rivers Isle of Beauty Rosé to the world in this polo scene is a real privileg. Our rosé will be there alongside the best in the world, painting the polo scene pink", says Jason Yank, Two Rivers Commercial Director.
Polo Events Event Manager, Hannah Reed said "The relationship with Two Rivers began with a bottle of Two Rivers Isle of Beauty Rosé and the rest is history really! As a result the perfect summer wine will be matched with the excitement and energy of the polo. Certainly something everyone will love."
Visit: http://www.urbanpolo.co.nz for more information.
Events are held:
• Singapore – 23rd February 2019
• Christchurch – 2nd March 2019
• Auckland – 16th March 2019