Two Rivers Isle of Beauty Rosé 2017 – Spring Release 1st September 2017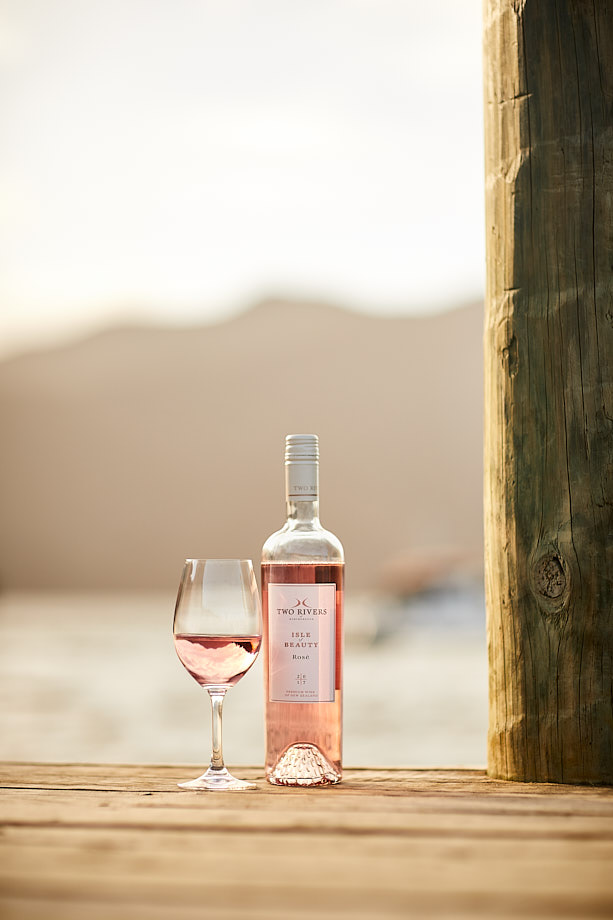 Two Rivers Rosé is one of New Zealand's most awarded rosés and has claimed the top spot in Cuisine Magazine for three out of four years. With great pedigree and a huge domestic following, the wine sells out each year. After six months with no Two Rivers Rosé in the cellar, the 2017 vintage is set for release on the 1st September 2017.
"This year we've really tried to lift the bar aesthetically," says winemaker/owner David Clouston. "The 2017 comes in an Eclat diamond punted bottle which no one else is using in the country that I know of. The beautiful punt really shows off the wine's coppery salmon colour which I love. We finished off the package with a new cap and label and changed the name from French – L'Ile de Beauté, to the English version – Isle of Beauty, so it's more recognisable and pronounceable. The wine style inside is really the only thing that hasn't changed."
Mediterranean in style, the 2017 vintage has fresh herb aromas of thyme, tarragon and dill overlaying nuances of orange blossom and mandarin. The zesty palate exudes fleshy tangelo, citrus and peach with a touch of wet stone. The wine is perfectly poised, delivering a briny fresh, clean and dry finish. An ideal pairing with all Mediterranean cuisine.
Available 1st September – while stocks last.