'Brookby Hill' Pinot Gris 2016 & 'Juliet' Riesling 2016 win GOLD in the NZ International Wine Show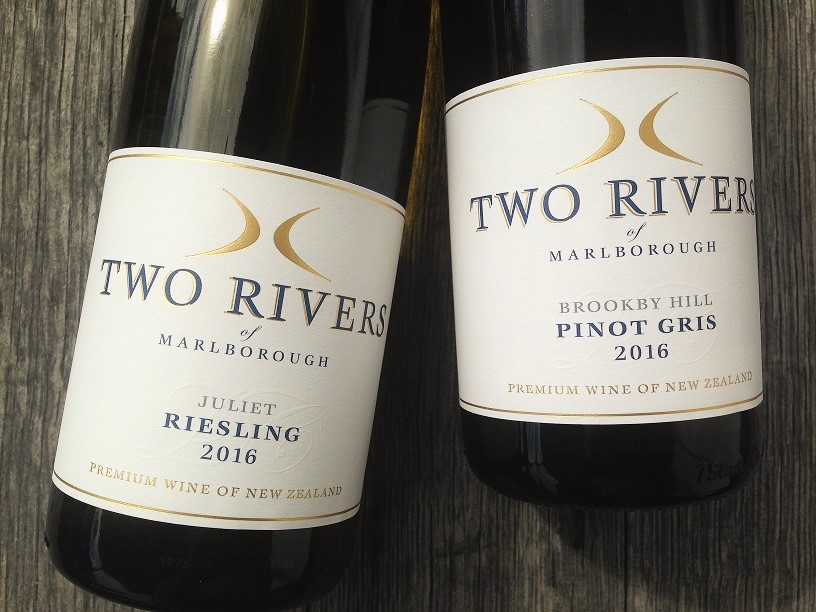 We are thrilled to announce Two Rivers 'Brookby Hill' Pinot Gris 2016 and Two Rivers 'Juliet' Riesling 2016 have just won GOLD medals in the New Zealand International Wine Show 2016.
The fruit for both wines came off the new home block vineyard, Brookby Hill, which was purchased by Two Rivers in December last year. "This is a huge moment for Brookby Hill, as well as a big tick for the new direction we took with this vintage", notes Winemaker Dave Clouston. "It's an outstanding result and certainly showcases the potential of the new home block".
The 'Brookby Hill' Pinot Gris 2016 has 10% barrel fermentation and spent 4 months on fine lees before bottling. The wine is aromatic, textured and dry with beautiful flavours of marmalade, crystallised ginger, raw honeycomb and mineral notes. This wine is set for release early October.
The 'Juliet' Riesling 2016, named after Dave's mother who adores Riesling, is also solely from fruit off Brookby Hill. Very harmonious, this wine is medium dry, with lime zest, cardamom, bitter orange and old fashioned ginger beer flavours. The 'Juliet' Riesling 2016 will be released later in the year and will age gracefully.
For a full list of medals, visit the New Zealand International Wine Show website:http://www.nziws.co.nz/awards/2016/?platform=hootsuite