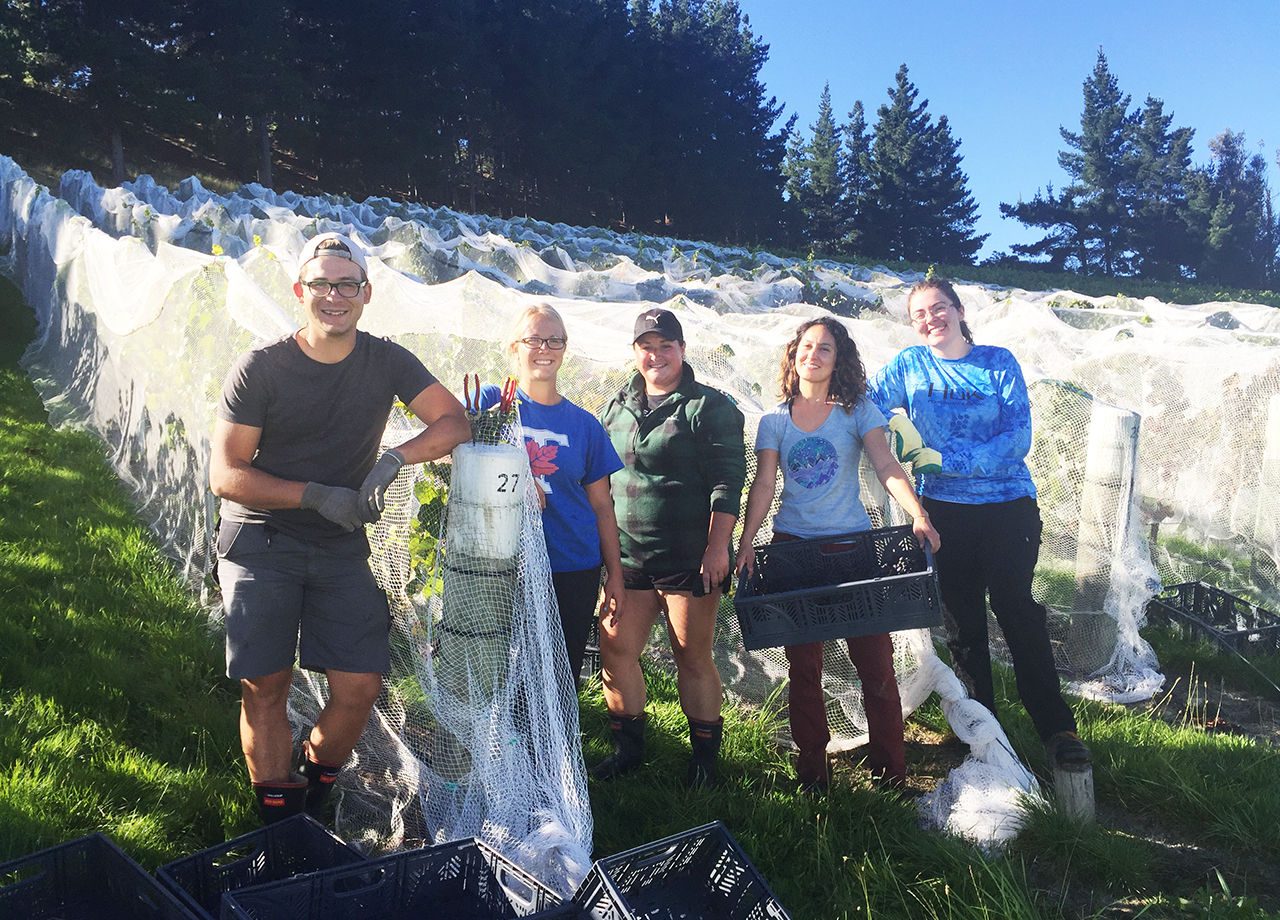 An ideal flowering period was followed by the hottest January on record in Marlborough. All indicators were leading to a solid harvest with quality fruit and plentiful yields. Unfortunately Mother Nature took a turn for the worse and unleashed the wettest February on record – with Cyclone Gita causing the most damage.
These significant rain events, combined with unseasonal warm nights provided conditions for disease infection in our grapes.
All this lead to an early harvest. We picked our first block of Pinot Noir on the 14th March, two weeks early. Despite low sugar levels, the fruit flavours were intense and delicious, helped by low acids due to warm nights.
After a frantic and sometimes hectic four weeks, all of our grapes were safely tucked away in our new winery: The Wine Studio, by 11th April.
This early and rapid harvest made for an incredibly intense vintage, with most varieties ready to be picked at the same time. Fortunately most of our vineyards are planted on exceptional sites – this, aided with motivated staff, and having our own winery meant we were lucky enough to produce distinctive, quality wines in 2018.
"This was the perfect season to test out our new winery and the level of flexibility and control we had over the intake of our grapes was priceless." notes Winemaker and Owner Dave Clouston.