A momentous 6 months at Two Rivers – we've built a winery!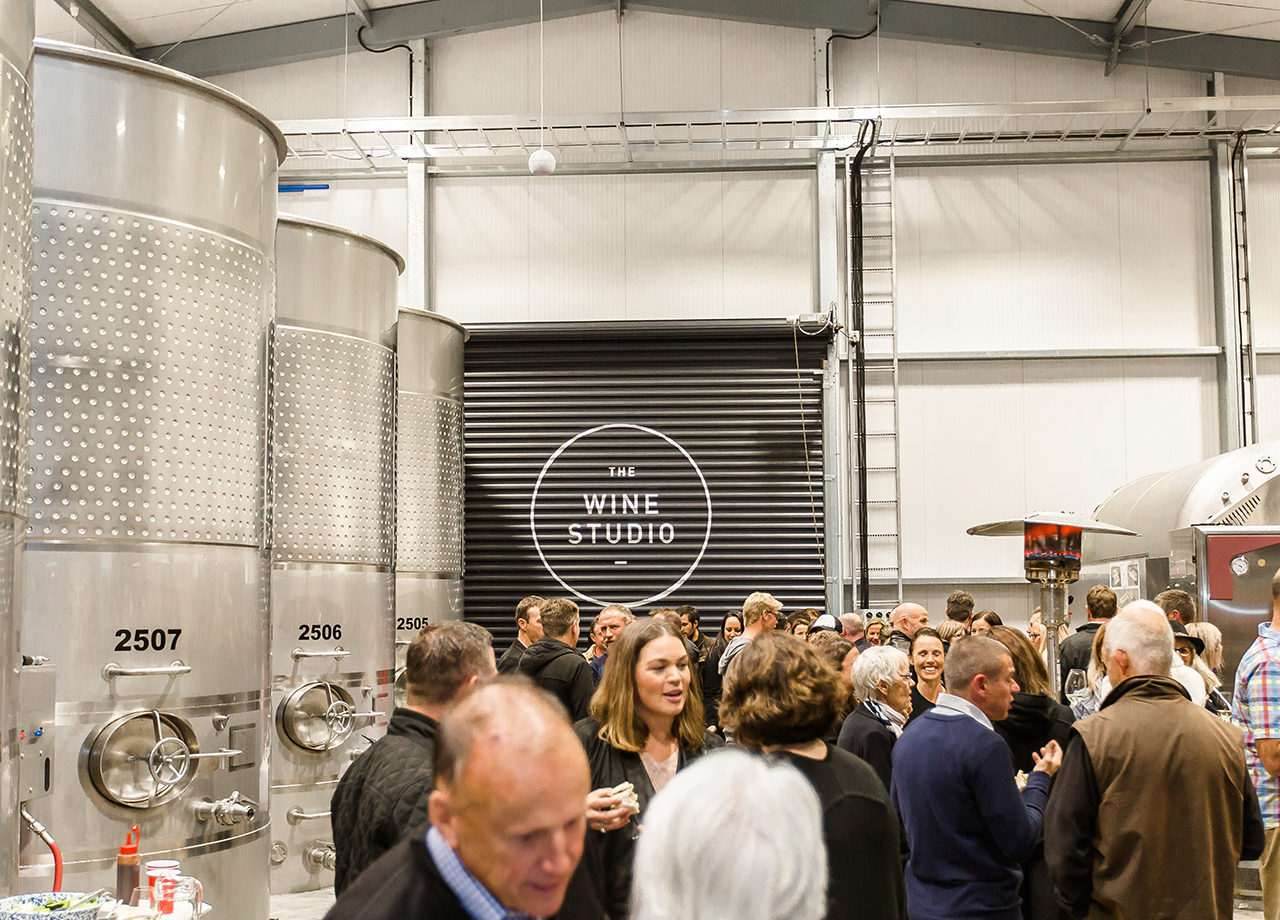 After Dave Clouston established Two Rivers in 2004 and purchased his first vineyard, Brookby Hill, in 2016, he has now topped it off with a brand new, state of the art winery.
We broke ground on the 12th October 2017 and the winery was up and running on the 14th March 2018, the very same day vintage began – talk about cutting it fine! We've called it The Wine Studio and you can following the progress on Instagram https://www.instagram.com/thewinestudionz/
The Wine Studio, situated between Marlborough's two main valleys; The Wairau and Awatere, at Cloudy Bay Business Park, is still currently in phase one, allowing us to process approximately 500 tonne this harvest. Phase two will be completed in time for harvest 2019 and will bring our capacity up close to 1,200 tonnes.
"Having our own winery has given us more control over the winemaking process. It has enabled us to be more attuned to the wine, practice intuitive winemaking and be more reactive. It's a super exciting time for Two Rivers." notes Dave.
The Wine Studio will not only be the Two Rivers winemaking hub, it will also act as Two Rivers HQ. The team is excited to have a new home and be all housed together. The Wine Studio will also operate as a contract winemaking facility for a few of our close friends and we're delighted to share the new facilities with likeminded winemakers from across our great region.