Brookby Hill Vineyard, Omaka Valley, Southern Valleys, Marlborough.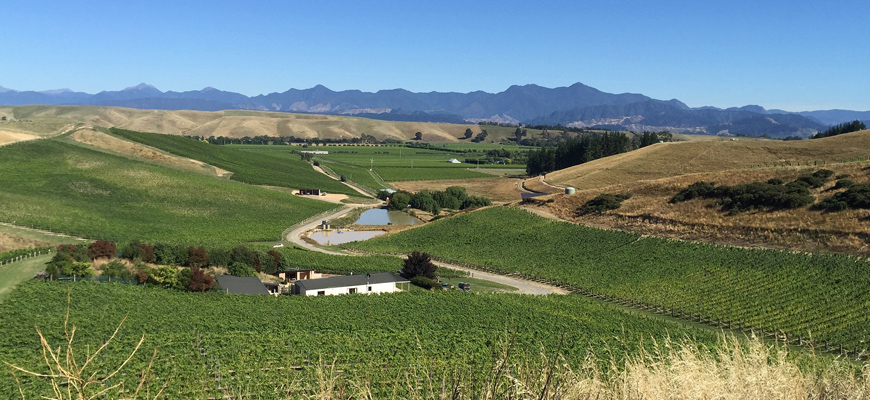 We have just purchased a beautiful 23 acre undulating hillside block in Marlborough's Omaka Valley. The majority of the vineyard was planted in 2000 and now a total of 15 acres are planted with Pinot Noir, Chardonnay, Riesling, Pinot Gris, Syrah and Viognier.
"It's exciting times for Two Rivers – a real coming of age for the brand." said Dave Clouston, who established Two Rivers in 2004. "After years of exploring, we've identified that the southern valleys of Marlborough are the best place to grow top-end Pinot Noir.
Brookby Hill Vineyard will really come into its own with the Pinot Noir and Chardonnay and it's a great feeling seeing the first fruit come off this block." notes Dave. He's also looking forward to making a Syrah – a first in the Two Rivers range.
Friends, family, growers and distributors gathered to celebrate the new vineyard and the first harvest with a long lunch on Brookby Hill.