Two Rivers Brookby Hill Vineyard, in the Southern Valleys of Marlborough, has begun its transition into organics.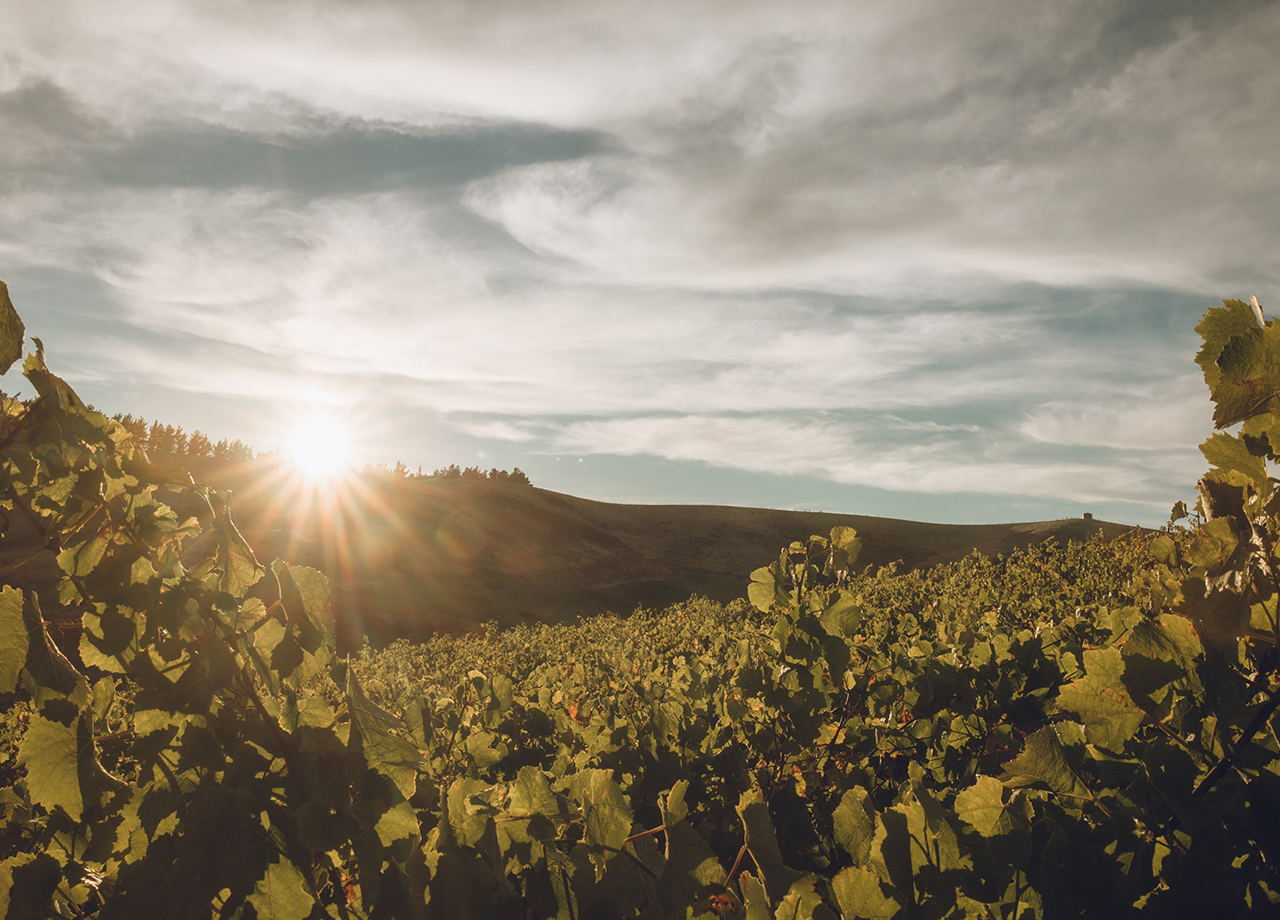 After embarking on BioGro NZ organic conversion in 2020, no synthetic chemical fertilisers, pesticides or herbicides are used in the vineyard.
Vineyard Manager Richard Hunter is hugely passionate about organic farming and is super excited to drive the seven hectare vineyard throughout the three year conversion process.
Founder and Winemaker David Clouston affectionately refers to Brookby Hill as "Our home vineyard. The soil type is windblown loess over clay and the entire site is high density planted. The micro-climate is unique with the northern aspect and steep slopes enabling us to ripen varieties not always achieved in Marlborough. It's our grand cru vineyard so it deserves to be treated with the upmost care."
Marketing Manager Naomi Galvin says "Brookby Hill is a stunning vineyard and like every vineyard, it is part of an ecosystem. We want to bring the vineyard back to life and we're doing this by going organic and by planting native plants to increase biodiversity. Brookby Hill already produces such amazing wines and it doesn't need much outside input to express itself. We want the vineyard to tell its story in an authentic way so going organic was a natural progression for us. Organics is the future, it's the future of New Zealand winegrowing."
Watch the Two Rivers ethos here: https://www.youtube.com/watch?v=UFi9-3iYhT4&t=2s