New Zealand International Wine Show 2018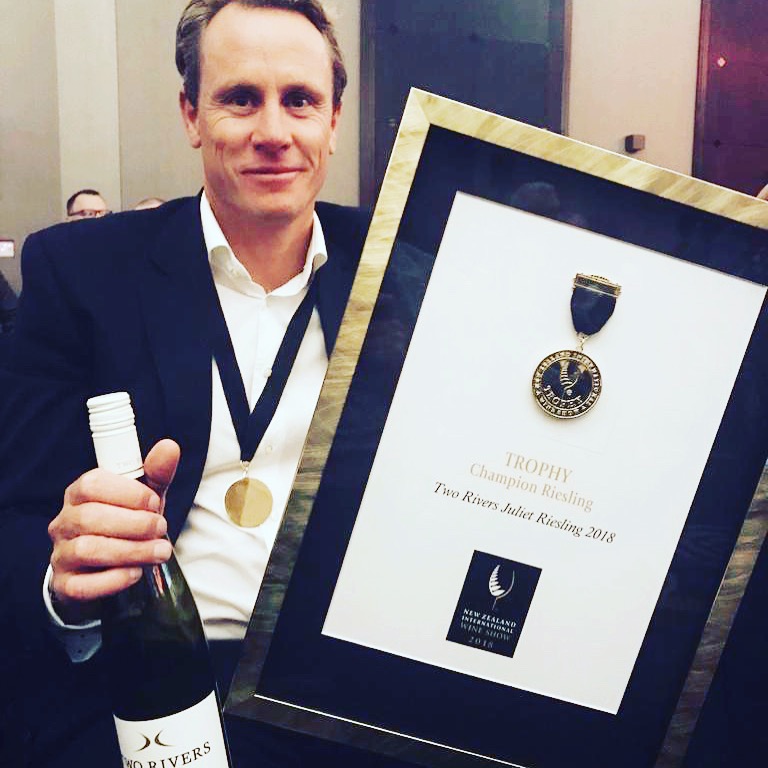 Juliet Riesling 2018 has just won the Champion Riesling Trophy and Clos des Pierres Chardonnay 2017 has won a Gold Medal at the New Zealand International Wine Competition in the weekend.
This superb result has left the Two Rivers winemaking team buzzing. "It means so much because these two wines are given a great deal of attention in the vineyard and in the cellar and hold a very special place with all of us." says Sanna Stander, Two Rivers Production Winemaker
The Juliet Riesling, named after founder and winemaker David Clouston's mother, is a medium dry style. This delicate wine is clean and fresh, packed full of lemon honey and apricot notes.
The Clos des Pierre Chardonnay is a racy and delicious wine which is unfined and unfiltered to retain great character and depth of flavour.
The NZ International Wine Show judging team in 2018 was the most experienced ever assembled for a wine competition in New Zealand and was led by senior wine judge Bob Campbell MW. The Champions List and Trophies of the show were announced at a special awards dinner, held in Auckland on Saturday 13th October.