Two Rivers 'Juliet' Riesling 2016 wins GOLD at the Royal Easter Show Wine Awards 2017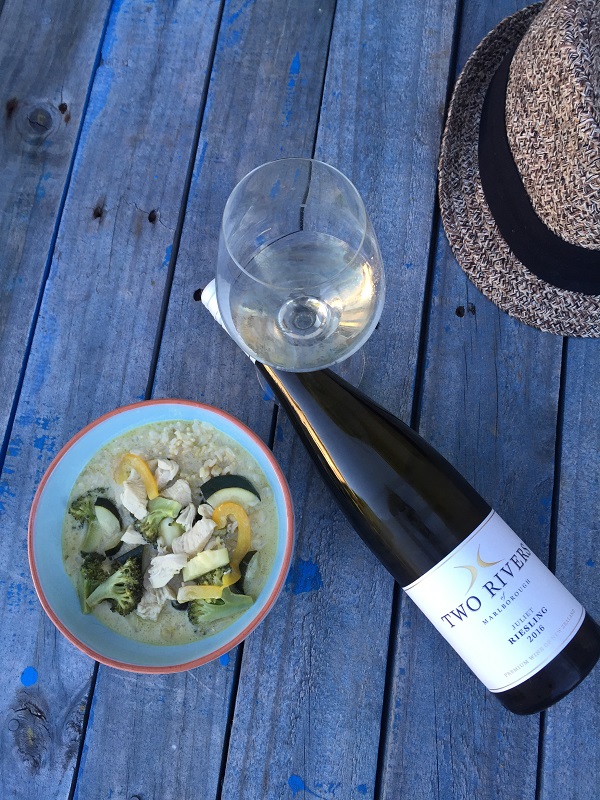 Two Rivers 'Juliet' Riesling has always been a wine with great purity of fruit in an off-dry style but in 2016 the winemaking team wanted to step it up a notch. "We wanted to experiment making a Riesling with more texture and greater aging potential, while retaining fruit purity and balance." notes owner/winemaker Dave Clouston.
The fruit was all hand harvested from the Two Rivers Brookby Hill Vineyard in the Southern Valleys. The two Riesling blocks on this vineyard ripened at different times so the blocks were harvested over multiple picks, nine days apart. "The fruit off the first block was very floral and delicious tasting," recalls production winemaker Sanna Stander. "While the grapes off the second block seemed more complex with greater palate weight." The two portions were fermented separately and stopped when the acidity and sugars were perfectly in balance. The two portions were then blended together before resting on lees for four months.
"The 2016 vintage was basically one big experiment but an experiment that has definitely paid off." says Sanna. "We've received a string of great reviews and awards for this vintage, even before the wine's official release. This latest gold is super encouraging and we're all loving drinking this wine."
Among the Two Rivers 'Juliet' Riesling 2016 accolades:
• Easter Show Wine Awards – GOLD
• NZ International – GOLD
• "Exquisite tension. Very impressed indeed." – Bob Campbell – 95 POINTS
• "Lovely fruit quality here."- Jamie Goode – 91 POINTS
• "Wonderful balance and harmony." – Sam Kim – 95 POINTS
• "Exotic floral flavours on a poised, refreshing palate." – Raymond Chan- 5 STARS